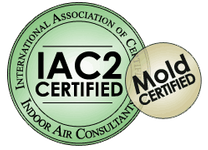 At Heritage Home Inspection, LLC, we understand the importance of having an inspection done. For most, buying a home or commercial building is the largest investment of your life. We are an owner/inspector-operated company and take pride in treating every inspection as if it was our own. We promise to treat our customers in the most professional manner we can and will do our best to assist you in any way possible! We thank you for your interest in our services and look forward to serving you soon!
This inspection will cover all aspects of your home, from exterior to interior and basement to the roof system. We understand the importance and value of buying a home. Take a look at a few examples below:
• Proper Drainage
• Concrete Driveways And Walkways
• Structural Components
• Siding
• Soffit
• Fascia
• Windows
• Doors
• Trim
• Caulking
• Decks
• Roof Covering
• Roof Flashing
• Roof Penetrations
• Chimney And Cap
• Retaining Walls
• Electrical Service
• Condition Of The Foundation
• And Any Potential Water Intrusion Areas
• Kitchen And All Appliances
• Bathroom And Accessories
• Flooring
• Structural Components
• Doors
• Stairways (Including Handrails)
• Laundry Room And Appliances
• Plumbing And Electrical Fixtures
• Electrical Panel
• Heating And Cooling Systems
This is not a complete list of items; each inspection is unique for every home.
Radon is one of the leading causes of lung cancer every year, and that is why the EPA makes January National Radon Action Month. We use an electronic monitoring system that will sit in your home for approximately 24 hours. Throughout this time, there will be up to 4 different remote devices continuously monitoring. We will then collect the data and return the analysis to you after the report has been read. Not every home has a dangerous Radon level, but it is safe to have a test done.
Up until 1978 lead-based paint was used on homes. The most common danger is caused by dust particles being contaminated by lead. Although not generally harmful in its current state, as most homes have been repainted since 1978, if you plan on doing any renovations after the purchase of the home, we are able to test the material and help determine whether the home has lead-based paint installed.
Mold is part of the natural environment and plays a vital role in breaking down organic matter. Several different variables are needed in order for mold to grow inside a home. Our inspector is IAC2 certified and can help determine whether the presence of mold is inside your home. If mold is visibly observed, we are fully capable of collecting samples for testing to help determine the exact type of mold found.